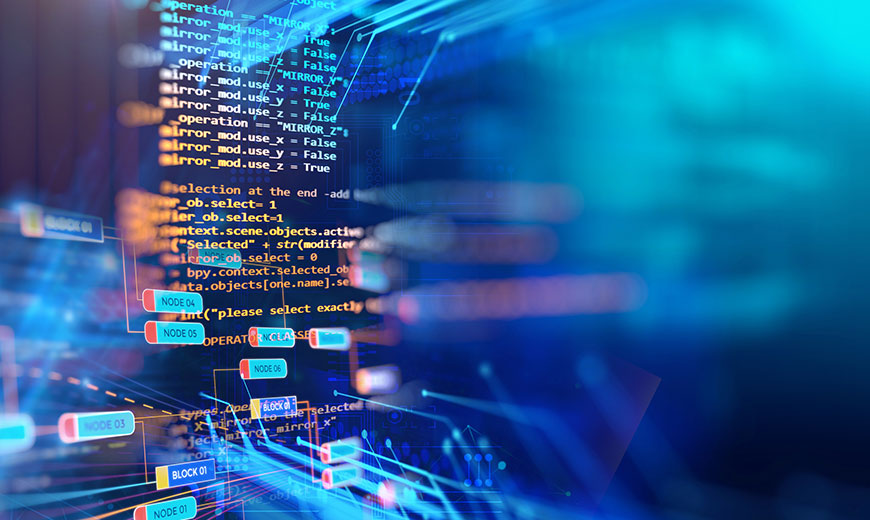 How to Find a Reliable Custom Software Development Company
Do you have a software problem or frustration that's hindering your business' efficiency or success?
Instead of trying to figure it out on your own, or hiring (and trying to retain) a new employee, it may be time for you to reach out to a software development company that can help.
It can seem like a daunting task, and you may ask yourself, how do I know who to choose?
Or, what do I look for? We've put together a few tips on finding a reliable software development company to help you through this process.
The first task you're going to want to do is put together a requirements specification document that outlines the scope of your custom software development project.
This will help you better understand what you need or want so when it comes time to talk to a software development company, you will be able to easily portray your requirements.
It is also a good idea to set specific requirements so the project doesn't start off with great enthusiasm and then taper off. If the company you are working with doesn't clearly know your requirements, then it leaves room for error, confusion and disappointment.
Once you've defined your project scope it's time to start researching companies that specialize in the software or industry area you need help in.
In addition to Google searches, using third party B2B review websites can help you find software development companies in different locations with a snapshot of what they have expertise in. Make sure to check out their websites and social media accounts, as well as reviews from clients, to get a holistic view of the company.
Which brings us to our next tip…
Analyze the customer reviews and look for case studies on the company's website.
You can learn a lot about a software development company by the reviews and testimonials that their clients leave. Are they reliable? Do they go the extra mile to help you? Make sure to look at reviews on both third party websites as well as the company's own. If you're comfortable with it, you can reach out to previous clients with a project scope similar to your own and ask for their feedback personally.
Case studies dive deeper into each project, showing off challenges that the company faced during the project, knowledge of the specific products used, how well established in the market the company is and who their clients are. These case studies can also give you insight into the company's work ethic.
After noting some software development companies that have the type of feedback and expertise you're looking for, take a look at their portfolios and blog articles.
The portfolio is a great place to get a glimpse of all the types of custom software development projects or products they specialize in. While the review you read may have addressed one specific area of expertise you need help in, you may find that another you hadn't thought of yet is in their repertoire.
Reading blog articles on their website will give you more insight into how their processes work, their approach to projects, and particular aspects of each. It's also a great way to enhance your knowledge as it may help you better define your project requirements.
Now that the bulk of your research is wrapping up…
it's time to pick up the phone or fill out the contact form on the company's website.
When you get in contact with one another, ask about the level of expertise of the team, establish communication guidelines, understand the project management framework, make sure the company knows your business' needs and that you understand each other. At this point, if you are happy with the responses you are receiving, discuss your requirements and then ask for a quotation and time frame for your project.
As a final tip: make sure you stay from companies that say yes to everything as this can be a red flag.
If they refuse to recognize and establish their limits, that can mean they are lying about their software development abilities and may not truly have expertise in the area you need, or may be spreading themselves too thin by trying to get as many projects as they can for exposure. This is not a win for anyone because you will most likely end up with a product you are not happy with and the company will ultimately receive a less than desired review.