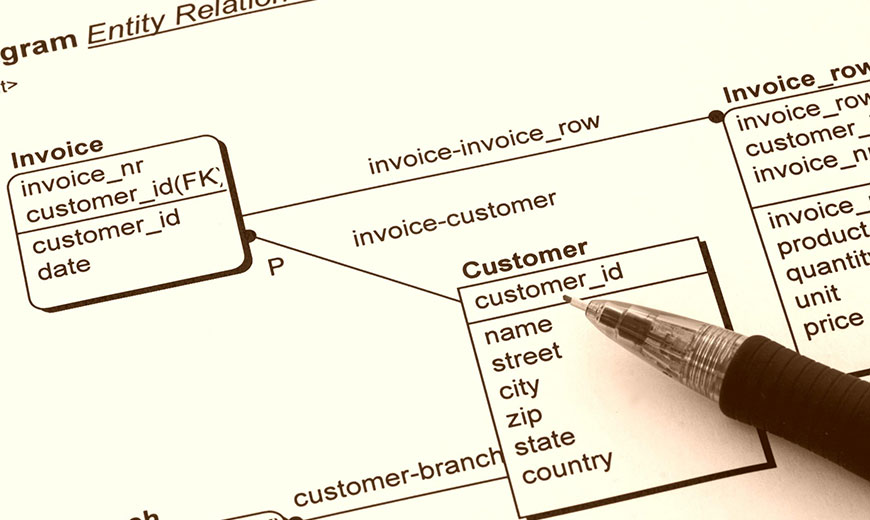 7 Reasons Why It's Time to Upgrade from Microsoft Access to a Custom Application
Often a company realizes they need something more than Excel to track information and records so they use Microsoft Access.
Access is a database management system with a graphical user interface and software development tools; we often find they are poorly designed which makes them only marginally better than Excel since the databases are set up in a similar manner.
Sometimes a company may have someone on staff who has a working knowledge of Access, but it is often poorly designed, and used inefficiently since the employee may not know how to properly setup a database. We've compiled a list of issues that come with using Microsoft Access (due to its outdated format) and how an upgrade to a custom application using a database, such as Microsoft SQL Server, can solve these issues.
Seven Reasons Why You Should Migrate Away From You MS Access Database
1. Security
The real Access security is very difficult to set up, so almost no one uses it.
Esentially the program uses RAM to set up business security groups. However, it is very complicated to set up and often doesn't work leading users to bypass this security measure.
Fix: Security groups would be created based on a user's login with the application, and grant permissions as necessary. Whether it's admins, regular users, someone from accounting or management, security groups are built based on which users need to see what information. Certain information would be hidden or visible based on the individual security group permissions.
2. Accidentally deleting the entire database
Since the Access database you create is just a file on the network or computer, you run the risk of any employee accidentally deleting the entire thing.
Believe it or not, this can and does occur. It is not always easy to retrieve lost files, and the data can be lost forever.
Fix: To prevent this unfortunate situation from happening, the database created would be put on a server, not just live as a desktop file. No one but designated users would have access to the database, and it is much less likely to accidentally be deleted. This provides reassurance that your data is safe from careless mistakes.
3. Free-for-All Editing
With Access, users may have the ability to view, change, and even delete any records in any table within the database.
This can cause confusion, invalid data, errors, or the viewing of confidential information by the wrong eyes.
Fix: With an application as a solution, specified users or admins would be the only ones with the rights to create, read, update or delete data in a server database. The database would be built using Microsoft SQL Server to ensure that data is stored and retrieved as >requested in a safe way.
4. No data validation
As mentioned in the previous issue, any user may be typing data directly into table with no validation process built in.
This can skew data and overall records, leading to problems with an unclear origin and the inability to fix them.
Fix: With an application in place, specified users can only create, read, update or delete data from the built-in User Interface. Rules and check constraints can be set to conduct data validation, or you can just have the database engine validate data.
Note: Investing in a software development partner will assure that the rules and check constraints are built correctly so your data validates or send errors back to you, saving you time and money in the long run.
5. Duplicate entries
Since the Access database not be properly setup, there can often be duplicate entries.
The same information may be inputted multiple times in different places, which can cause confusion when it comes to searching for or pulling the data.
Fix: A properly designed application will minimize duplicate entry by searching for data already submitted in the same way/format. If a "duplicate" entry is properly defined in the business rules, the application should automatically prevent the entry of duplicate data. However, business rules may change frequently, so a simple DELETE statement can be used to remove duplicate data you find in your tables. Since Access databases are just files, these functions are not available.
6. Personalization is Lacking
The database interfaces from Access often don't have what users really need or want.
There is limited customization and most times, users need something more in-depth than what Access can offer. The onsite person in charge of updating the database may also have a limited skillset when it comes to this topic. Add on the fact that the database operates with limited customization and you are almost guaranteed that you're not getting what you need out of it and it is not helping your business run more efficiently.
Fix: An application can be customized to fit your business' needs. You can adjust the storage parameters, and set options to improve performance. All of the customizations you need will be built in and allow your database to work more efficiently for you.
7. Slow Speeds
Access databases can be slow with a lot of users or data.
This can be frustrating for users who have to wait to do their job. Since this database is just a file on a desktop, it can't handle storing as much data as an application can. Slow performance can create hang-ups in scheduled deliverables and reports, which can ultimately affect the success of your business.
Fix: A properly designed application can handle much more data and as many users as are needed without slowing down the database itself or the computer it lives on. There are also many options that can be used to optimize performance.
The bottom line: Access databases are limited, they can be outright dangerous, and they get slow with a lot of users or data. To create new Microsoft Web Apps, you need a knowledgeable developer.
Instead of hiring someone who will increase your overhead costs, invest in a software development partner who can build applications for you and streamline your processes for more ease and efficiency.