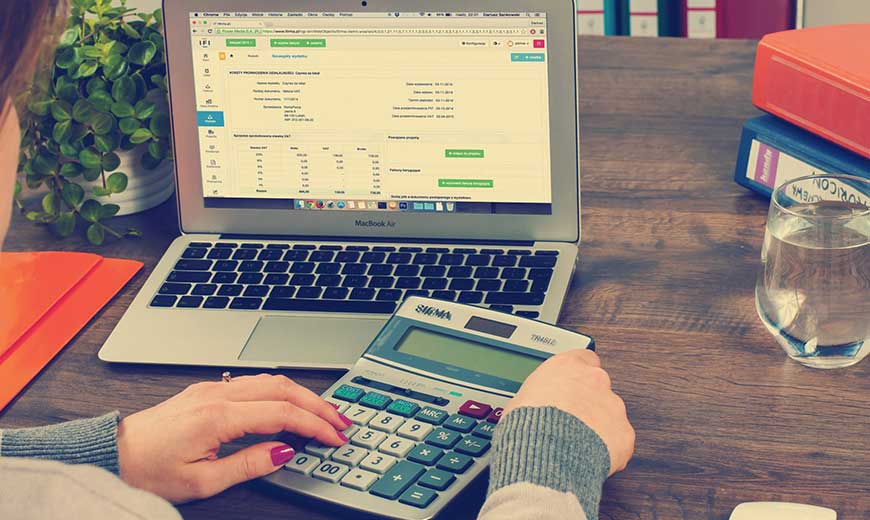 5 Signs It's Time You Stop Tracking Business Data with Spreadsheets
Utilizing spreadsheets for tracking business data is still common among a variety of businesses, but industry experts argue that this shouldn't be the case. Today, projects are larger and more complex than ever, and they require the appropriate software to efficiently manage them.
If you run your own company, you likely have grown to know and love Excel and other spreadsheet-based applications. (Alternatively, if you're a traditionalist, you likely know and love paper-based spreadsheets.) If you've been in business for a long time, spreadsheets likely evoke a sense of nostalgia and comfort. For newer business owners, they are likely one of the fastest ways to track data, that they know of.
It's time for your business to move beyond time-consuming and ineffective spreadsheets. Don't believe me? If your company fits one or more of the criteria below, you can greatly benefit from leaving spreadsheets behind and utilizing an automated system.
1. Inaccessible Spreadsheets
In general, several people will work on a spreadsheet before a project is completed. In many of these cases, a creator starts the spreadsheet with a specific format in mind, but as more and more people add to the spreadsheet and change it, it often becomes a complicated mess.
Additionally, if a spreadsheet requires information from several departments, it's easy for it to become disjointed. For example, if the sales team and marketing team are working together on a project, their spreadsheet will likely become disjointed from the different language and contributions of each department.
If your company is struggling to have several users collaborate on the same spreadsheet, it's time to make a change. Like anything, there are a variety of other programs that might improve your collaboration, so it's a good idea to consult a software development company to determine which solution is right for your business.
2. Mindless Mistakes
As much as we strive to be perfect, we're bound to mess up from time to time. Although this generally isn't a large issue, it can be a game changer when it comes to incorrectly typing data into a spreadsheet.
If issues like misplacing a decimal point have negatively impacted your company one or more times, you can benefit from working with a software development company. These organizations partner with companies to ensure they have software in place that's automated and updated instantaneously. By doing so, issues are caught in real-time.
There's nothing worse than trying to plan financially while wondering in the back of your head, "these numbers seem wrong … is this spreadsheet even correct?" Save yourself the worry by switching to a software that's designed to handle complex data.
3. Integration
Today, companies are more complex than ever. Storing all of their information on spreadsheets is less than ideal, fundamentally because it takes numerous spreadsheets to chronicle a company's operations.
In order to simplify and increase access, companies can outsource their spreadsheet consolidation to a software company. These organizations can take your spreadsheet information and chronicle it in a single place that's accessible to all.
Long gone are the days of having a marketing spreadsheet, billing spreadsheet and customer resource management spreadsheet. Instead of spending precious time scrolling through countless spreadsheets, you can access all of this information in one place.
4. Improved Security
If your spreadsheets are currently stored on employee computers, you're at risk. It's easy for outsiders to gain access to your internal information. This can open your company up to litigation and an onslaught of other issues.
If your company currently stores private information (about its operations or customers) on employee computers, it's time to make a change. A breach of security is a major headache, so don't waste a moment transferring your documents to another area for storage, such as a remote server.
If you need help creating a security program for your information, you can outsource to a software development company. These groups think holistically about your organization's security, and they can create a comprehensive plan that protects your information assets.
Additionally, these companies can help you come up with a contingency plan for a breach of security. This way, if your company's security is breached, you'll understand the exact steps you need to take to mitigate the damage of the breach.
5. Track Changes
Have you ever added something brilliant and informative to a spreadsheet, only to find it's been deleted by another collaborator never to be found again? Losing content is annoying, but if you cannot effectively track changes, you open yourself up to much more serious issues.
For example, an employee could maliciously alter information on a spreadsheet to harm your operations or cover a mistake they made – both of which could land your company in hot water.
Moreover, humans are prone to make mindless mistakes. Without tracking, these mistakes can be lost in the shuffle, leading to a management issue. If you track changes and notice an employee often duplicates content or makes mistakes, you can coach them to improve. However, if there's no tracking software in place, the employee might continue to enter incorrect data, whether they know it or not.
You have a well-established legal right to track your employees' internet surfing and company emailing, so why would you stop monitoring there? If you've had an issue with a spreadsheet in the past and haven't been able to easily track the inception of the problem, it's time to expand your monitoring control.
What's Next?
If you have experienced one or more of the issues above, you might wonder how you can prevent them in the future. Overall, the most time-effective way to safeguard your company is to contact a software development company and ask about automated software for tracking business data. These organizations will work with you to learn more about your business and your needs. This way, they can offer catered services that will help you optimize the management of your data and put those pesky spreadsheets in the past.
Contact Pixis for your software development needs and let us help your company run more efficiently.