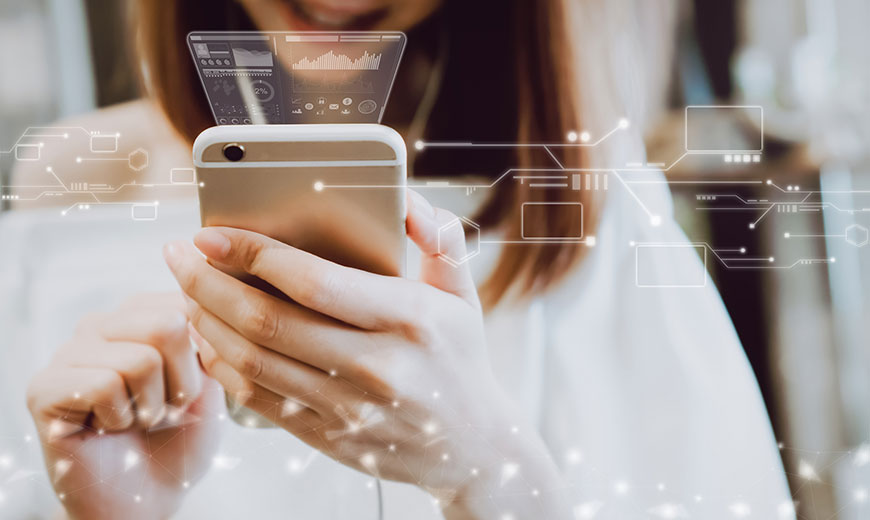 To Pixis Software, an API means using data to create experiences that make your life easier, streamline your processes, and expand your business.
Sounds enticing right? How can an API do all of that? Let us explain. In this article we're going to tell you what an API is and how it can help your business.
API stands for "application program interface."
They are used to push your data from one application to another.
Let's put it into context. How many times a day do you open an app on your phone? What apps do you use on a regular basis? Maybe you're using social networking sites like Facebook or LinkedIn, or maybe you need to access the programs you use for work. Do you use Google drive for a convenient place to access important files on the go?
From business software, to travel, to budgeting – whether at work or at home, you probably can agree that accessing personal information is an integral part of your everyday life. And you do it through software.
APIs make your life easier
Think about Mint, a personal finance software app that helps you manage your budget, bills, loans, and credit score (and more).
To get data from your bank account to your financial management tool, an API sends information between these apps so you're able to connect all of your accounts, see all of your information from difference accounts in one dashboard, and make better financial decisions.
However, APIs not only play a role in your personal life, but also provide growth opportunities and can help make business processes more efficient.
APIs streamline your processes
The same way that Mint shows data from your bank, you could integrate data from your HR program to your or payroll software.
The API communicates between the two systems with the purpose of bringing your data into one place. It makes it easier for you to get your job done and brings your data together so you can make better business decisions.
APIs create business opportunities
Not only do APIs bring your data to one place, but experts are creating profitable businesses from it.
Years ago there were two kinds of companies- hardware companies and software companies. As technology became more advanced, we saw massive growth in the software industry. Companies started creating applications and cloud-based platforms and as they found their niches, new niches formed.
What has happened is companies are now creating entire businesses around offering a single set of functionality in the marketplace, one that's common across a set of applications specific to an industry.
That's what we're doing here at Pixis Software.
For example, Martin Casado, general partner at the venture capital firm Andreessen Horowitz tells us that:
"If I wanted to write something that would manage billing for an application, I would put that into one function. A program can use that one function for billing, but there's no reason another program can't use that same function for billing. There no reason that multiple programs can't use the same functions in order to do something. Since that function is common to those programs." (Source)
This means that small subsets of an entire program can stand alone and be applicable across many other programs, resulting in new million dollar businesses!